ESR15 – SMALL SCALE ROBOTIC MANUFACTURING FOR THE LARGE SCALE BUILDINGS
---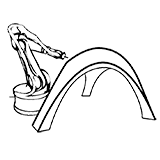 ESR: Stephanie Chaltiel
ESR NUMBER: ESR15
INSTITUTE: IAAC

Description:
This research is based on exploring the potential of combining small robotic actions and human craft into the large earthen shells techniques.
The gentle robotic projection and spraying action of soft natural material (viscous and fibrous) on fabric and inflatable form work aims to develop new construction techniques that are built on site.
The research will be developed around some feedback loops systems where the thickness of the shell, the density and location of the openings will be controlled according to structural and form finding feedback to the small robots.
The swarm of small robots facilitating laborious and heavy earth construction tasks, more local cultural craft can be developed in the large structures.

Stephanie Chaltiel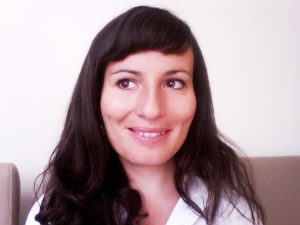 Stephanie Chaltiel is a PhD candidate at IAAC part of the InnoChain network on small scale robotic manufacturing for large scale buildings.
Stephanie has worked for Bernard Tschumi in New York (IFCA, Dominican Republic), OMA (Monaco Extention on the water), and Zaha Hadid in… read more
Posts