The Scientific Committee has selected 10 of the submitted cases from interdisciplinary teams for presentation at the conference. We will introduce topics and persons on this page in a short while.
The selected cases come from research oriented large and small companies and research institutions working with information modelling, computation, new material practices and sustainability.  Within four sessions the presenters will share their insights and experience within emerging computational workflows in the building profession.
PAPER SESSION 1:
Advanced Modelling Strategies and new workflows
This session collects presentations that focus on the analysis, synthesis and communication of data, in design thinking. The presentations discuss how new flows of information can be established and how these integrate with design practice.
08 / 11 / 18     11:00 – 13:00
Chaired by  Martin Tamke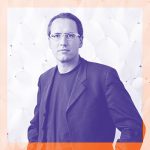 Martin Tamke
Associate Professor at CITA, KADK
Martin Tamke is Associate Professor at the Centre for Information Technology and Architecture (CITA) in Copenhagen. He is pursuing a design led research in the interface and implications of computational design and its materialization. He joined the newly founded research centre CITA in 2006 and shaped its design based research practice. Projects on new design and fabrication for wood and fibre based materials led to a series of research projects and digitally fabricated demonstrators that explore an architectural practice engaged with bespoke materials and behaviour.
Martin initiated and conducted research projects in the emerging field of digital production in building industry and architectural computation. The research connects academic and industrial partners from architecture and engineering, computer and material science and the crafts. Currently he is involved in the EU framework 7 project DURAARK, the Danish funded 4 year Complex Modelling research project and the adapt-r and InnoChain PhD research networks.
Case #1 Computational Extensibility and Mass Participation in Design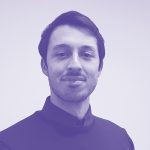 Eduardo Pignatelli
Machine Learning & Decision Analytics Lead at Buro Happold Engineering
London, United Kingdom
Eduardo is a multi-disciplinary computational researcher with a background in Architecture and Computer Science. He currently leads the BuroHappold Machine Learning development, with a focus on applications of Deep Learning strategies for Computer Vision and Decision Analytics to engineering. As part of the computational engineering core team, Eduardo helps creating a shared, extensible coding framework to ease the co-creation and the continuous development of engineering tools for the design.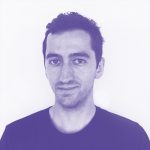 Paul Poinet
Innochain Ph.D Fellow CITA
Copenhagen, Denmark
Paul Poinet is an architectural designer and graduate from the University of Stuttgart where he obtained a M.Sc. in Integrative Technologies and Architectural Design Research. During his studies, he participated in the design development and construction of the ICD/ITKE Research Pavilion 2014-15. Paul is currently a Ph.D. Fellow at the Centre for Information Technology and Architecture (CITA) and part of the InnoChain European Training Network, collaborating with Design-To-Production and Buro Happold. His research focuses on Multi-Scalar Modelling techniques for the design of large-scale and free-form architectural projects.
Case #2  Alternate Means of Digital Design Communication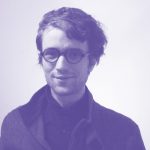 Dimitrie Stefanescu
Innochain Ph.D Fellow The Bartlett. UCL
London, United Kingdom
Dimitrie is a maker of tools, architect, designer and programmer. He is finding and speculating new overlaps between the web, code and design challenges. His main current focus is creating digital design communication interfaces that enable the collaborative definition of value for all the stakeholders involved in the design process.Now a Research Assistant at The UCL Bartlett School of Architecture in London, Dimitrie previously worked as an architect for the Brussels-based practice Bogdan & Van Broeck, and taught computational design in Stuttgart (ABK Stuttgart) and Berlin (TU Berlin). Since 2009, he is giving talks and tutoring workshops throughout Europe (TU Delft, TU Brno, TU Berlin, HTWK Leipzig, ZA Cluj) on information architecture, computational design and digital fabrication. He has also published several articles in print, mostly on critical theory related to the digital design paradigms (PLAT, Horizonte, Arhitectura).
Case #3  A graph-based project data management system for capture and analysis of AEC big-data and project topology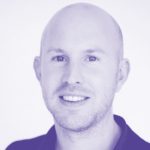 Mark Pitman
ODS Engineering
Copenhagen, Denmark
Mark is the owner of ODS Engineering, a business which specialises in development, sales, support and training for software primarily related to simulation and modelling in Environmentally Sustainable Design(ESD) for the building industry.
Case #4  The vision of a decentralized, distributed AEC information infrastructure using Linked Building Data technologies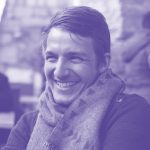 Mads Holten Rasmussen
Ph.D Fellow DTU
Copenhagen, Denmark
Mads Holten Rasmussen graduated as M.Sc. in Architectural Engineering from DTU in 2013. Since then he has been employed by the Danish consultancy firm Niras (former Alectia) as an HVAC engineer. From 2013-2016 was involved in the design and planning of building services in a large-scale office building in central Copenhagen, Axel Towers, from which he gained knowledge about the associated processes and interdisciplinary information flows in construction projects. 
The realization of the inefficiencies in today's information management and the shortcomings of Building Information Modeling (BIM) which was introduced to remedy these inefficiencies motivated the application for an industrial PhD on this subject. Mads started his PhD at the beginning of 2016, and has since been involved in an international research community which seeks to influence the evolution of next-generations' BIM. 
PAPER SESSION 2:
Design Integration
This session focuses on emergence of new hybrid practices in building industry. The shared digital platform allows otherwise separate tools and methodologies of design, analysis and fabrication to intersect. The presentations discuss how this new digital chain can be structured, how collaboration between partners can be productive and how early design thinking with structural and material information can lead to smarter design solutions.
09 / 11 / 18     11:00 – 13:00
Chaired by Mette Ramsgaard Thomsen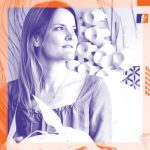 Mette Ramsgaard Thomsen
Professor at CITA – Center for Information Technology and Architecture
Copenhagen, Denmark
Mette Ramsgaard Thomsen is Professor and leads the Centre for Information Technology and Architecture (CITA) in Copenhagen. Her research examines how computation is changing the material cultures of architecture. In projects such as Complex Modelling and Innochain she is exploring the infrastructures of computational modelling including open topologies and adapative parametrization. She is pursuing design led research in the interface and implications of computational design and its materialisation. Recent projects focus on advanced modelling concepts with highly interdependent materials systems and computational design models with integrate simulation of material behaviour.
Case #1 Material feedback in industrial timber production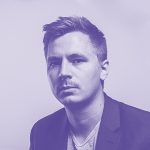 Tom Svilans
Innochain Ph.D Fellow, CITA
Copenhagen, Denmark
Tom Svilans is an architectural designer and researcher based at CITA (Centre for IT and Architecture), in Copenhagen, Denmark. Tom's work focuses on the intersection of design, computation, and material fabrication, and the use of emerging technologies to reveal new design potentials in free-form timber structures. Tom combines an expertise in digital fabrication methods with international experience with design, fabrication, and media work. He is currently part of the EU-funded InnoChain research network, where he explores large-scale free-form timber construction in close collaboration with Blumer-Lehmann AG – a leading Swiss timber contractor – and White Arkitekter – a multidisciplinary Scandinavian architecture practice.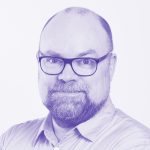 Jonas Runberger
Head of Dsearch at White Architects
Stockholm, Sweden
Jonas Runberger is an architect active in practice, research and education, currently based in Stockholm. He is the Head of Dsearch – a computational design development environment at White arkitekter, and an Artistic Professor at Chalmers Department of Architecture and Civil Engineering. He holds a PhD from KTH School of Architecture, and has taught, lectured and been published in in Sweden and internationally since 2001. His main interests involve the relation between design techniques, architectural production and experiential effect, with an emphasis on the role of digital technology on both experimental and conventional practice. He is the representative of White as an industrial partner in InnoChain, with several project collaborations combining research and practice.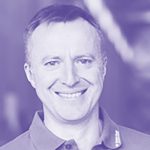 Kai Strehlke
Blumer Lehmann AG
Gossau, Switzerland
Kai Strehlke joined Lehmann Timber Code AG  in 2015, where he is working on the interface between digital data and CNC manufacturing of large scale timber structures. In 2015 he was invited by the Technical University Graz in Austria to be a Guest Professor at the Institute of Architecture and Media. Between 2005 and 2015 he built up and led the Department of Digital Technologies at the architectural office Herzog & de Meuron in Basel. He integrated a digital workshop in the office with different CNC technologies and with his team he supported various projects on geometrical issues as well as on parametric design. From 1997 to 2004 he researched and lectured at the chair of CAAD at the Swiss Federal School of Technology in Zurich and submitted his PhD with the theme of "The Digital Ornament in Architecture, its Generation, Production and Application with Computer-Controlled Technologies".
Case #2 Informed Geometry: development of informatically driven design processes for tensile structures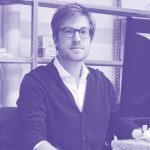 Louis Bergis
Engineer at Bollinger + Grohmann Sarl
Paris, France
Louis Bergis is graduated engineer-architect from the architecture school of Paris La Villette (ENSA-PLV) and the Ecole Spéciale des Travaux Publics (ESTP). Through his education, he studies in the Royal Institute of Technology (KTH) in Stockholm where he specialized in computational design. He joined Bollinger+Grohmann in 2013 to work on complex geometry projects.  Since 2016, he is occasionally teaching in the field of innovative engineering, structure and geometry in the architecture schools of Versailles (ENSA-V), Paris-Malaquais (ENSA-PM) and Paris-La Villette (ENSA-PLV). In July 2018, he has founded the association of engineer-architects AAIIA.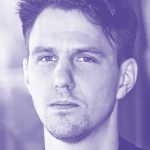 Klaas De Rycke
Engineer at Bollinger + Grohmann Sarl
Brussels, Belgium
Klaas De Rycke joined Bollinger+Grohmann Ingenieure in November 2003. In 2005 he relocated to Paris for Bollinger+Grohmann to assist Dominique Perrault Architects on the Mariinsky Theatre project in St. Petersburg. In 2007 he established Bollinger+Grohmann Paris. Since 2015 he manages the Brussels office and he is partner of Bollinger+Grohmann Holding AG. Since 2008 he has been working as an assistant professor for the department of Architecture and Structural Development at the University of Ghent, Belgium. In 2011 he was appointed as Professor in the field of innovative engineering at the Architecture School of Versailles, France (ENSA-V). Since 2018 he is Senior Teaching Fellow at the Bartlett School of Architecture in London.
Case #3 Parametric modelling for Digital Fabrication – Three large scale case studies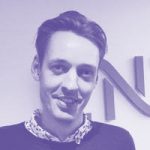 Jacob Drachmann
Computational Design Specialist at CN3
Copenhagen, Denmark
Jacob Drachmann is a Civil Engineer based in Copenhagen working with Computational Design and Digital Fabrication methods in construction projects. Jacob has worked with the integration of BIM to fabrication technologies in the design and construction of projects like Ny Nørreport Station, The Silo in Copenhagens Nordhavn, Olafur Eliassons Fjordenhus project in Vejle and the recently opened Tivoli Corner. Jacob teaches Computational design at The Technical University of Denmark and is partner in the Danish Technology and Engineering company CN3.
PAPER SESSION 3:
Material Strategies
New computer controlled design to fabrication strategies bear a huge potential for more efficient, environmentally safe and sustainable building practices. Their introduction present new relations between man and machine, that radically question established processes. The presentations discuss how new fabrication processes challenge industrial fabrication and how they can be used to rethink building practice while maintaining creative thinking.
09 / 11 / 18     13:30 – 15:00
Chaired by Mathilde Marengo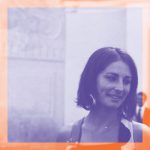 Mathilde Marengo
Head of Studies IAAC Institute for Advanced Architecture of Catalonia
Barcelona, Spain
Mathilde Marengo, PhD Architect, graduated cum laude in 2010 from the Faculty of Architecture in Genoa, presenting a project studying the potentials of mega structures, in particular Stadiums, in the urban scape, tutored by Prof. Mosè Ricci, arch. Marco Carenzo. During her academic career she collaborated in several research projects investigating territorial and contemporary urban transformations such as 'LUNGOILMARE: continuità, modificazione e permanenze. Un'ipotesi di sviluppo per 25km di fronte mare del Ponente Ligure', scientific coordinator Prof. Arch. Franz Prati; research group coordinators: Prof. Arch. Mosè Ricci, Arch. Gianluca Peluffo; and "The Eco_Univercity Genoa Project", scientific coordinators Prof. Mosè Ricci with Prof. Joerg Schroeder, Università di Genova, Technische Universitaet Munchen. She was also a part of the Inter-University Research team for the PRIN 2010-2011 managed by Ministry of Education, University and Research (Ministero dell'Università, dell'Istruzione e della Ricerca) RECYCLE research project, focusing on urban recycling as the generator for new infrastructure and creativity in urban contexts. She won a research grant co-financed by Comapgnia di San Paolo for the "Atlante Med-Net"project, and in support for the development of her PhD research, developed both at the PhD School of Architecture and Design at the University of Genoa, XXVI cycle, and the Universitat Politecnica Catalunya. She obtained her International PhD title in April 2014, with "Multi City Coast. The evolving forms and structures of the Mediterranean multi-city. New models of urban thinking and perspective." Since 2012 she is enrolled in the certified chamber of architects in Genoa. From 2013 to 2015 she was in charge of Communication & Publications at IAAC, and in late 2015 moved back into the Academic field of the Institute as Academic Coordinator of the Masters&Research.
Case #1 Drone spraying on light formwork for mud shells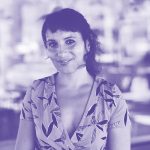 Stephanie Chaltiel
Innochain Ph.D Fellow, IAAC
Barcelona, Spain
Stephanie Chaltiel began her career in French Guyana and Mexico developing innovative sustainable housing techniques using local material fabricated by hand with local dwellers.
Between 2006 and 2009 Stephanie practiced at Bernard Tschumi in New York and OMA, where she used her knowledge in building with local resources in international contexts. From 2010 onwards, her experience as a student and teacher at the Architectural Association London, paired with her experience at Zaha Hadid, has brought the latest parametric and digital fabrication techniques to her curriculum.
She taught in British universities such as Westminster, Brighton and at SUTD in Singapore.
Since 2015 Stephanie has been one of the selected Innochain researchers (Marie Curie Horizon 2020 funding). As part of the Innochain program she is developing new housing construction systems integrating small robots and more particularly drones. Her award winning (ACADIA 2017) work on Monolithic earthen shells Robotic Fabrication has been internationally published and exhibited worldwide. She has built in summer 2018 the first 4 m mud shells using the drone spray technique during the Domaine du Boisbuchet annual workshops and in London Southbank for the design junction festival.
Case #2 Robots for Skill Digitization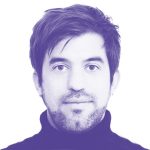 Johannes Braumann
IAAC Barcelona, Robots in Architecture / UfG Linz
Linz, Austria
Johannes Braumann co-founded the Association for Robots with Sigrid Brell-Cokcan in 2011 with the goal of making robots accessible to the creative industry. RiA acts as a network for creative robot users, connecting them with industry and each other, while also developing accessible software for robot programming and simulation. Both aspects have since gone far beyond the initial scope of creative users, with industry becoming increasingly interested in innovative solutions for mass customization and lot size one.  Johannes is the lead developer of KUKA|prc, a solution for controlling and simulating industrial robots from within visual programming environments. It is now being used in a wide variety of industries, enabling customized, parametric production processes beyond CAD-CAM, from multi-axis 3D printing to large-scale building construction. Since 2017 Johannes holds a professorship for Creative Robotics at UfG Linz, working closely with the Ars Electronica Center and KUKA Robotics. He has realized projects with large companies such as McLaren, Audi, and VW as well as with regional SMEs, for example introducing robotic arms to craftspersons such as Austria's last manufacturer of high-quality saddles. He is a frequent contributor to the Ars Electronica Festival and highly involved in science communication, e.g. by curating the annual "Creative Robotics" exhibition at the Ars Electronica Centre.
Case #3 Integration of Material and Fabrication Affordances within the Workflows of Design Firms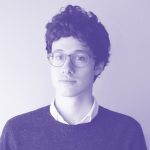 Giulio Brugnaro
Innochain, Ph.D Fellow, The Bartlett, UCL
London, United Kingdom
Giulio Brugnaro is a trained architect, designer and researcher working in the field of robotic fabrication for architectural production. He is currently PhD Candidate and Marie Curie Fellow at The Bartlett School of Architecture in London as part of the InnoChain Research Network. His research focuses on developing adaptive robotic fabrication processes and sensing methods that allow designers to engage with material behaviours and tool affordances to explore novel design opportunities. Previously he received a B.Arch. in Architectural Sciences at IUAV University of Venice and a M.Sc. in Integrative Technologies and Architectural Design Research at the University of Stuttgart.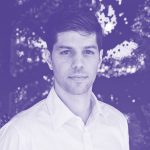 Silvan Oesterle
ROK
Zurich, Switzerland
Silvan Oesterle is an architect and researcher with special expertise in the field of computational design and digital fabrication. In 2010 he co-founded ROK, an architectural office in Zurich. ROK's work focuses on the development of integrated design processes at the intersection of design computation, engineering and digital fabrication. After graduating from ETH Zurich in 2007, he joined the Faculty of Architecture at ETH and conducted research with Professors Gramazio & Kohler. In 2013 he was a guest lecturer at the Academy of Fine Arts in Stuttgart. Since 2014 he is a lecturer at the Accademia di Architettura di Mendrisio. Silvan lectures regularly at schools and conferences amongst which were the Architectural Association, ITECH – University of Stuttgart or Smart Geometry.
Plenary Final Statements and Discussion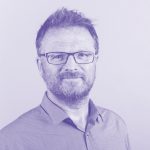 Bob Sheil
Head of Department, The Bartlett School of Architecture, Faculty of the Built Environment, UCL
London, United Kingdom
In the post digital age, as new tools have dissolved boundaries between the drawn and the made, how we design has become of equal importance to what we design. Both the role and skillset of the designer has been presented with an unprecedented opportunity to expand and diversify. His research is focused on experiments in the production of architecture where questions are developed through integrated acts of design, making and writing. His work explores the complex relationship between design and making, and in particular how this relationship affects and determines the architectural outcome. He defines this field as 'Protoarchitecture', a speculative approach to architectural production that seeks to create and hypothesize alternative and simultaneous approaches to making architecture, involving varied methodologies of design, and varied methodologies of making.