BREAKOUT SESSIONS:
08 / 11 / 18     14:00 – 16:30
Session 1:  Data and Design Practice
Data design is a rapidly developing and highly interdisciplinary field. This panel discusses how data modelling can become a more integral part of architectural practice and how it can lead to more informed design. What methods of data analysis are relevant to architecture, how can they be transferred and how do they interface with design creativity.
Chair & Presenter:

Sean Hanna
Professor, Director of School, UCL, The Bartlett
London, United Kingdom
Sean Hanna is Reader in Space and Adaptive Architectures at University College London, Director of the Bartlett Faculty of the Built Environment's MSc/MRes programs in Architectural Computation, and Academic Director of UCL's Doctoral Training Centre in Virtual Environments, Imaging and Visualisation. He is a member of the UCL Space Syntax Laboratory, one of the UK's leading groups in built environment research. His research is primarily in developing computational methods for dealing with complexity in design and the built environment, including the comparative modelling of space, and the use of machine learning and optimisation techniques for the design and fabrication of structures, often conducted in close design industry collaboration with world leading architects and engineers, artists, and technology producers.
Presenters: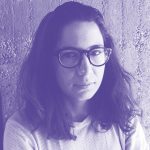 Zeynep Aksoez
Innochain Ph.D Fellow, University of Applied Arts in Vienna
Vienna, Austria
Zeynep is a Marie Curie Fellow, Research Associate and PhD Candidate at the University of Applied Arts in Vienna and she is a partner in Vienna based design studio OpenFields. Recently she is pursuing her research as an Early Stage Researcher within the international Training Network Innochain. Through her ongoing research, teaching and practice Zeynep explores generative design processes through the collaboration between human and machine intelligence. Zeynep received her master's degree in architecture from the Architectural Association Emergent Technologies and Design Program and a Master of Science Degree at the Technical University of Vienna.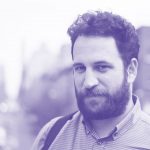 Angelos Chronis
Innochain Ph.D Fellow, Institute for Advanced Architecture of Catalonia
Barcelona, Spain
Angelos is a PhD Candidate (Marie-Curie Fellow) at the Institute of Advanced Architecture of Catalonia in Barcelona, as a member of the Innochain Marie-Curie ITN network. Previously he has been working as an Associate for the Applied Research + Development group at Foster + Partners. His main research interest lies in the integration of simulation, optimization and performance drive in the design and fabrication process with an expertise in computational fluid dynamics (CFD) while he also works across other fields including virtual & augmented reality, interactive installations, 3D scanning, spatial analysis and parametric design.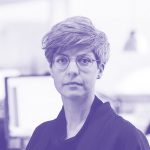 Petra Jenning
Partner and Head of Computational Design at FOJAB architects
Malmo, Sweden
Petra Jenning received her MArch from Lund University in Sweden in 2007. She has since practiced architecture in Shanghai, Paris, London and Malmö. She has taught at University of Greenwich, been an invited critic at the AA, CITA, and LTH, and run workshops in several universities and companies.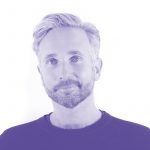 Henrik Malm
Architect and Computational Design Specialist at FOJAB architects
Malmo, Sweden
Henrik Malm is an Architect and Computational Design Specialist at FOJAB architects in Sweden. He has an MSc in Computer Engineering and a PhD in Applied Mathematics, with a thesis focused on Computer Vision. He was a researcher in Biomimetic Computer Vision for a few years before getting his MArch from Lund School of Architecture. Before joining FOJAB, Henrik was an Associate and a member of the Applied Research and Development Team at Foster+Partners in London and has been a teacher and a critic at e.g. the Bartlett School of Architecture and at Lund School of Architecture.
Session 2:  Additive Manufacturing Futures
Additive manufacturing creates new perspective for the way we build architecture. This panel discusses what material practices are affected and how they are transformed. What are the tectonics of additive manufacture and how do we create new intelligent design to fabrication workflows.
Chair: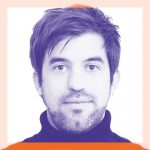 Johannes Braumann
IAAC Barcelona, Robots in Architecture / UfG Linz
Linz, Austria
Johannes Braumann co-founded the Association for Robots with Sigrid Brell-Cokcan in 2011 with the goal of making robots accessible to the creative industry. RiA acts as a network for creative robot users, connecting them with industry and each other, while also developing accessible software for robot programming and simulation. Both aspects have since gone far beyond the initial scope of creative users, with industry becoming increasingly interested in innovative solutions for mass customization and lot size one.  Johannes is the lead developer of KUKA|prc, a solution for controlling and simulating industrial robots from within visual programming environments. It is now being used in a wide variety of industries, enabling customized, parametric production processes beyond CAD-CAM, from multi-axis 3D printing to large-scale building construction. Since 2017 Johannes holds a professorship for Creative Robotics at UfG Linz, working closely with the Ars Electronica Center and KUKA Robotics. He has realized projects with large companies such as McLaren, Audi, and VW as well as with regional SMEs, for example introducing robotic arms to craftspersons such as Austria's last manufacturer of high-quality saddles. He is a frequent contributor to the Ars Electronica Festival and highly involved in science communication, e.g. by curating the annual "Creative Robotics" exhibition at the Ars Electronica Centre.
Presenters: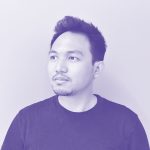 Zuardin Akbar
Research Associate in the Department of Experimental and Digital Design and Construction (EDEK), Uni Kassel
Kassel, Germany
Zuardin Akbar is a Research Associate in the Department of Experimental and Digital Design and Construction (EDEK), Universität Kassel, Germany. He holds a Master of Architecture with Distinction from The Bartlett School of Architecture, UCL. He also received an honorary award from Sir Peter Cook for his final project focusing on high – resolution architectural computation. He has gained various experiences in conducting research related to intuitive design space exploration with Advanced Architecture Lab at SUTD Singapore as well as large scale robotic 3D printing with Ai Build and Zaha Hadid Design. He is now working on the development of computational and robotic fabrication methods for novel additive manufacturing using continuous wood fibre.

Nadja Gaudilliere
Architect, co-founder of XtreeE
Paris, France
Nadja Gaudillière , architect, graduate of ENSA Paris , Malaquais (2016) – is a co-founder of XtreeE, a company specialized in large-scale 3D-printing, and currently teaches at the ENSA Paris – Malaquais. At XtreeE, she has been contributing to the supervision of the prospective architectural and design projects and currently leads XtreeE's research program on the environmental impact of additive manufacturing and its conditions of implementation in the contemporary construction context.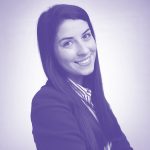 Anja Kunic
research assistant at CREATE, the group in Computational Research in Emergent Architectural Technology at University of Southern Denmark (SDU)
Odense, Denmark
Anja Kunic is research assistant at CREATE, the group in Computational Research in Emergent Architectural Technology at University of Southern Denmark (SDU) and currently completing her master degree in Architecture at Politecnico di Milano. Her main activities involve the exploration of computational and fabrication tools, with a special focus on Additive Manufacturing. She has taken part in the SDU Summer School 2018, 'Experimental Constructions with Large Scale 3D Printing' as a teaching assistant. Anja has previously collaborated with ACTLAB at Politecnico di Milano, where she participated in developing research projects, exhibitions and related publications.
Panel: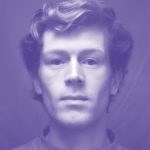 Arthur Prior
Innochain Ph.D Fellow / UCL The Bartlett
London, United Kingdom
Arthur Prior is a Marie Curie Researcher at the Bartlett school of Architecture, London. He is currently pursuing practice-based research into hybrid manufacturing processes, employing the use of both additive and subtractive fabrication strategies. Before joining the Bartlett School of Architecture in 2015, Arthur worked with the Madrid-based company, Factum Arte – an organisation renowned for its ambitious public projects within the cultural heritage sector as well as its collaborations with some of the worlds leading contemporary artists. Arthur's combined interest in art and technology has shaped a particular outlook on the role of craft within computer-automated processes. His previous projects, which have focused on 3D scanning and methods of re-materialising digital data, are marked by an interest in the interaction between computational tools and physical matter.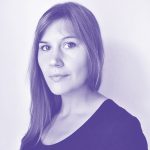 Helena Westerlind
InnoChain Ph.D Fellow / KTH
Stockholm, Sweden
Helena Westerlind is a PhD Candidate at the KTH School of Architecture within the InnoChain training network. Her research investigates the morphology of concrete with the aid of computer controlled depositing technology. By eliminating the need of formwork in concrete construction the project seeks to examine ways of integrating material behaviour in newfound relationships between materiality and form. The project originates from a strong interest in the role of technology in exploring inherent potential in materialities and the notion of craftsmanship using digital tools. Helena studied architecture at the Architectural Association School Architecture before joining the art studio Factum Arte in 2012. Based in Madrid the studio consists of a multi-disciplinary team dedicated to the merging of digital technologies and craft in the realisation and preservation of cultural heritage.
Session 3:  New workflows
The promise of the digital chain and the ability to integrate early design simulation creates a blurring of the traditional disciplinary borders in the building chain. This panel will discuss the potential of new digital workflows connecting architects, engineers and fabricators. Through best practice examples, we will examine these emergent practices can be organised and how feedback in the design chain is enabled.
Chair & Presenter: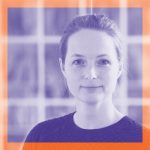 Line Rahbek
Architect, Dorte Mandrup
Copenhagen, Denmark
Line Rahbek is an architect at Dorte Mandrup Architects in Copenhagen. Line specializes in complex modelling and works on the studio's geometrically advanced and large projects implementing BIM strategies and ICT management. In the past 13 years Line has worked in international practices including Zaha Hadid London, Gottlieb Paludan Architects Copenhagen and Cox Melbourne, on projects including mixed used high-rises and rail transit. Line has taught at the Royal Danish Academy of Fine Arts and at RMIT in Australia, and has been an invited guest critic at RMIT, AA London and St. Martins.  Line graduated in 2005 from the Royal Danish Academy of Fine Arts.
Presenters: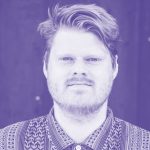 Kenn Clausen
Architect, Computational Designer, 3XN/ GXN
Copenhagen, Denmark
Kenn Clausen is an architect, computational designer and project manager with multidisciplinary interests ranging from digital tools and robotic fabrication to design and workflow optimization. He joined GXN, the research and innovation unit of 3XN architects in Denmark. He works in the fusion between competition, project development and research, implementing and utilizing digital tools, workflow strategies and design technologies from large scale building projects to experimental prototypes. His work includes the design and development of the Olympic Committee headquarter in Lausanne and the Fish Market in Sydney.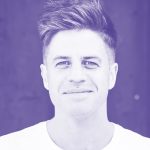 Kåre Poulsgaard
Head of Innovation, 3XN/ GXN
Copenhagen, Denmark
Kåre Stokholm Poulsgaard is Head of Innovation at GXN and work with applied design research in architecture through the development of strategies for informed design across 3XN architects and GXN innovation. He is interested in research and innovation in the built environment, specifically in the ways digital technology impacts human well-being, work, and learning and what this means for design strategy. Alongside this work, Kåre is pursuing a PhD at the University of Oxford focused on how digital technologies impact human cognition and creativity and what that might mean for creative practice and the organization of work.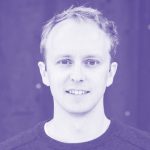 Morten Norman Lund
Parametric Designer, Design Technologist and Project Manager, 3XN/ GXN
Copenhagen, Denmark
Morten Norman Lund is a parametric designer, design technologist and project manager at 3XN Architect's independent innovation unit GXN.  Morten has been at GXN as an architect for 5 years, working mainly on research projects that focus on materials, sustainability, and digital technologies as well as architecture projects. He is currently leading GXN's latest research into digital fabrication though the Digital Factory project as well as applying parametric workflows to BIM models in 3XN. Morten's current work at 3XN and GXN serves to bring digital tools into the later phases of the design process to allow more complex designs to be conceived and built.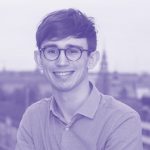 Sean Lineham
Structural Engineer, ARUP
Copenhagen, Denmark
Sean is a Structural Engineer in the Copenhagen Buildings team, who joined Arup in Edinburgh after graduating from the University of Edinburgh in 2015. Since joining Arup, Sean has worked on a range of projects from stadiums to sculptures. Sean's focus is to learn about, and implement, technologies and processes that will aid design and foster creativity. His current project is Camp Adventure Tower, a steel parabolic hyperboloid tower with spiralling ramp, which was designed with a digitally-driven process promoting close collaboration with the architect, EFFEKT, to collectively develop the form and then analyse, design and deliver this complex geometry.
Panel: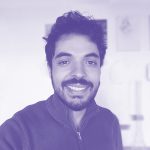 Ayoub Lharchi
InnoChain Ph.D Fellow / CITA, KADK
Copenhagen, Denmark
Ayoub Lharchi is a research associate and doctoral candidate at CITA (Center for Information Technology and Architecture) at the Royal Danish Academy of Fine Arts, Schools of Architecture. After his graduation from the National School of Architecture Rabat with honors, he joined the University of Stuttgart where he earned his Master's of Science degree (M.Sc. ITECH). Ayoub is a registered Architect with an interest in computational design, complex geometries and digital fabrication. Current research involves the development of computational methods for the analysis, communication and planning of assembly in complex timber structures. The research is carried out under the supervision of Associate Prof. Martin Tamke and in collaboration with two industrial partners, Design-To-Production and Blumer Lehmann.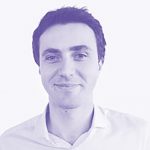 Giovanni Betti
Senior Associate at HENN
Berlin, Germany
Giovanni Betti leads the Performance Based Design Team at HENN. The team act as an internal consultancy and R&D team that explores innovative technologies and methods for the architectural design. With a strong focus on the introduction of digital tools in everyday practice and multidisciplinary collaboration, the team activities span from parametric modelling to building performance simulation to façade conception and detailing. Prior to HENN, he was working for Foster+Partners in London where he was an Associate Partner in the Specialist Modelling Group. In 2016 he was made Senior Associate.
Session 4:  Performative Materials and Systems
Computation allows us to design and manufacture materials with highly specific behaviours. This panel will discuss established and future strategies for digitally informed material fabrication and question how these can intersect with current building practice. What are the methods by which we can engage new performative material understandings and can they lead to a more sustainable building practice.
Chair & Presenter: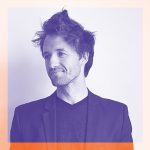 Isak  Worre Foged
Assosciate Professor Aalborg University, Lead of Adaptive Architecture Lab
Aalborg, Denmark
Isak Worre Foged is Associate Professor at Aalborg University, where he heads the Adaptive Architecture Lab. He is educated MSc.Eng.Arch. from the Institute of Architecture and Design, Aalborg University and M.Arch. in Genetic Architectures from the EsArq, International University of Catalunya, Barcelona. In 2015, Isak submitted and defended his PhD thesis in architecture, entitled 'Environmental Tectonics' at Aalborg University.
The primary research objective is the on-going formulation of a theoretical, methodological and operational framework for 'Environmental Tectonics'. The research is approached through investigating and creating environmental morphogenetic design methods and models, and adaptive environmentally sensitive physical systems and models. Additionally he is co-organizing, lecturing and tutoring architectural studios at university graduate programmes.
Isak is the co-founder of the research based architectural studio AREA, formalised in 2010 with Anke Pasold, located in Copenhagen. The studio explores in parallel to academic activities, material properties, design methods, generative systems, and techniques with environmental architectures as results. The design research and design projects have been published widely since 2010.
Presenters: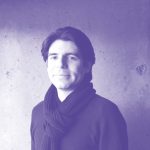 Saman Saffarian
Innochain Ph.D Fellow, ITKE Uni Stuttgart
Stuttgart, Germany
Sam is an Architectural Designer, Technologist and Researcher. He is currently pursuing his research interests in digitally and materially informed design as a PhD candidate at the Institute for Building Structures and Structural Design (ITKE) at the University of Stuttgart. Since 2015, he is a Marie-Curie Fellow and a member of the InnoChain Research and Innovation Network. His research project focuses on Design Development and Manufacturing of Climate Adaptive Building Envelopes and Exploring potentials of Material-Gradient-FRP as a material solution for Kinetic Architectural Applications. Previously, he worked as a Lead Designer for Zaha Hadid Architects in London, delivering Concept Designs for many projects and competitions of various scale and complexity. Additionally, in collaboration with ZHA‐CoDe,he contributed to the development and fabrication of a number of experimental and research‐based installations and exhibitions. He has been involved in teaching as an AA Visiting School tutor, as a guest lecturer and Design Studio Lead at Technical University of Liberec and currently as an Expert Lecturer, and Architecture Studio Lead, at the University of Stuttgart.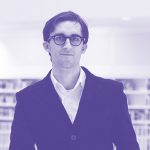 Julian Lienhard
Managing Director of str.ucture
Stuttgart, Germany
Dr. Julian Lienhard received his Diploma in Civil Engineering at the University of Stuttgart in 2007. In April 2014 he completed his doctorate summa cum laude for his dissertation on 'bending-active structures' at the Institute of Building Structures and Structural Design (ITKE). At the ITKE he played an active part in the academic environment between 2007 and 2013, engaging in research and teaching, where he was leading the German ministry funded research project 'Pliable Surface Structures on the basis of biomimetic principles' awarded the Techtextil Innovation Prize 2011, the Bionic Award 2012 and the Gips-Schüle-Forschungspreis 2013. Since 2011 he has been a visiting lecturer for the Masters of Engineering Program at the Technical University of Vienna. He is a co-author of the 'Construction Manual on Polymers and Membranes'. In 2016 Julian Lienhard is a Visiting Professor at HafenCity Universität Hamburg (HCU). In 2008, Julian founded the engineering and design practice for lightweight and special structures studioLD now str.ucture GmbH.
Panel: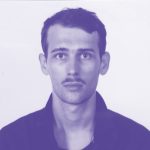 Vasily Sitnikov
InnoChain Ph.D Fellow / KTH
Stockholm, Sweden
Vasily Sitnikov is PhD candidate at KTH Royal Institute of Technology, Stockholm. His 4 years spanning research is dedicated to behavior of fresh concrete and means of its digital simulation. Combining physical probes and numeric experiments in the methodology of the investigation, the research aspires to establish a novel concrete casting technology, which intrinsic principals would allow a high presence of digital simulation in the stage of design modelling.
Having a background in computational design for architecture and expertise in concrete technologies, Vasily is experienced in interdisciplinary collaboration. Starting his career as an assistant of chief technologist in a high performance concrete laboratory in Moscow, he has then attended the postgraduate programme in Staedelschule Architecture Class http://sac.staedelschule.de/en, successively presenting his thesis project on ACADIA 2014 Digital Conference in Los Angeles. Later he has worked with Berlin-based artist and architect Tomás Saraceno http://tomassaraceno.com/.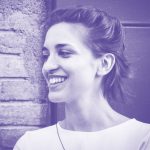 Efilena Baseta
InnoChain Ph.D Fellow / IOA Angewandte
Vienna, Austria
Efilena Baseta is an architect engineer, studied in the National Technical University of Athens (NTUA), with a Master degree in Advanced Architecture from the Institute for Advanced Architecture of Catalonia (IAAC). Her interest lies in exploring material behaviors, physically and digitally, in order to create real time responsive structures. Since 2014 Efilena is a partner of Noumena, an experimental architectural practice based in Barcelona. She has led several workshops internationally and also has been part of the design and coordination of exhibitions related with technology, such as the "Pavilion of Innovation 2015" and "In3dustry". During 2015-2016 she collaborated with IAAC as the coordinator of the Visiting Programs and tutor of the Global Summer School 2016. She is currently an innochain PhD candidate in the Institute of Architecture at the University of Applied Arts Vienna on the topic of Simulating Anisotropic Material.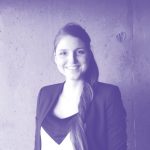 Evy Laura Maurice Slabbinck
InnoChain Ph.D Fellow / ITKE Uni Stuttgart
Stuttgart, Germany
Evy Laura Maurice Slabbinck is a Research Associate and tutor at the Institute of Building Structures and Structural Design at the University of Stuttgart. She obtained the degree "Master of Science in Architectural Engineering" at the Vrije Universiteit Brussel and Université Libre de Bruxelles in 2014, and also holds a Master of Science from the University of Stuttgart obtained in 2015. She gained her professional experience in various international practices, including Bollinger + Grohmann, and Teuffel Engineering Consultancy, where she worked as a membrane engineer and computational specialist in several international projects.
Evy´s interest lies in structural and parametric design, form-finding, and bending-active tensile structures. She published and presented her work at international conferences and in international journals, including IASS and IABSE. She started her research under supervision of Prof. Dr.-Ing. Jan Knippers in September 2015 as part of the Innochain PhD research network. Her research project focuses on multiple states of equilibrium for bending-active (tensile) structures in collaboration with Foster + Partners and Mc Neel Europe.
Session 5:  New Collaborations
The digital chain offers a new platform for rethinking of existing practices in building industry and establish new innovative products and services. This panel looks at how new partnerships across the disciplines are creating new ways of building – from new communication platforms and softwares down to the building materials and their processes of fabrication. How can new interdisciplinary and intersectoral partnerships innovate the underlying economic models of building industry.
Chair & Presenter: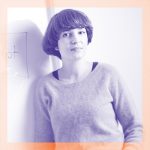 Mie Wittenburg
Special Consultant at Smith Innovation
Copenhagen, Denmark
Experienced process facilitator and project manager working within the construction industry to develop and scale up good ide-as into finished products and solutions. Special focus on working systematically with innovation and facilitating interdisci-plinary collaboration and networking be-tween actors inside and outside of the built environment sector.
Extensive knowledge of funding and SMEs are particularly relevant in advising organi-sations and other stakeholders who need knowledge, skills and resources to develop their business or operate a development project. Sustainable urban development and climate change adaptation, and how to make agendas within these areas ap-plicable on a political as well as practice-oriented level, are of special interest.
Presenters: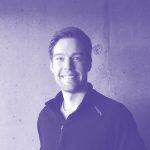 James Solly
Innochain Ph.D Fellow, ITKE Uni Stuttgart, Format Engineers
London, United Kingdom
James is a British engineer, a director at Format Engineers and a Teaching Fellow on the Design for Manufacture Programme at the Bartlett School of Architecture. For the last three years he has been a member of the Innochain Network (ESR08 – Virtual Prototyping FRP) and a Research Associate at the Institute for Building Structures and Structural Design (ITKE) at the University of Stuttgart. His ongoing PhD research at the ITKE, that started within Innochain, focusses on the development of virtual prototyping strategies for the fabrication by lattice structures formed from fibre-reinforced polymers (FRP). Prior to his Innochain research placement, James worked at Ramboll UK and BuroHappold Engineering. From his work within both academia and practice James is an advocate for collaborative research between these two domains.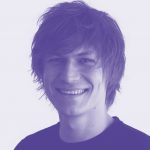 Moritz Dörstelmann
Partner at FibR
Stuttgart, Germany
Moritz Dörstelmann is a Research Associate and Doctoral Candidate at the Institute for Computational Design and Construction at Stuttgart University since 2011. He studied architecture at the RWTH Aachen University and the University of Applied Arts in Vienna where he graduated with distinction from the master class of Zaha Hadid and Patrik Schumacher. Focus of Moritz Dörstelmann´s research are integrated computational design and fabrication strategies for novel fiber composite building systems. In interdisciplinary cooperation with experts in aerospace- and structural engineering, biology and textile technology he realized a series of fibrous lightweight structures which are very material efficient and explore a novel architectural design repertoire. His research achieves simultaneous advancement of building culture and technology. Moritz Dörstelmann´s projects are internationally published and exhibited. He has been invited studio critic and gave lectures and workshops at various international institutions including the Harvard GSD.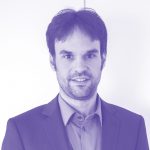 Christopher Robeller
Junior Professor at Digital Timber Construction DTC, TU Kaiserslautern, Faculty of Architecture
Kaiserslautern, Germany
Jun. Prof. Dr. Christopher Robeller leads the Digital Timber Construction group DTC at TU Kaiserslautern. He is a registered architect and has previously worked as a postdoctoral researcher at the Swiss National Centre of Competence in Research Digital Fabrication NCCR dfab at ETH Zurich, as a doctoral assistant at the Timber Construction Laboratory IBOIS at EPFL Lausanne, and as a research associate at the Institute of Computational Design ICD, at the University of Stuttgart. Christopher holds a Doctor of Sciences from the Swiss Federal Institute of Technology EPFL, and a Professional Diploma in Architecture with Distinction from London Metropolitan University. His research of innovative timber structures, design for assembly and digital fabrication is widely published in scientific journals, books, conferences and exhibitions, and received the best paper award at the Advances in Architectural Geometry conference in 2014. The research has been implemented in experimental structures including the ICD/itke pavilion 2010 and the IBOIS curved folded wood pavilion, as well as buildings such as the timber folded plate structure for the Vidy Theater in Lausanne.
Panel: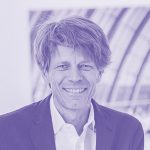 Jan Knippers
Professor at ITKE Uni Stuttgart
Stuttgart, Germany
Jan Knippers specialises in complex parametrical generated structures for roofs and façades, as well as the use of innovative materials such as glass-fibre reinforced polymers. Since 2000 Jan Knippers is head of the Institute for Building Structures and Structural Design (itke) at the University of Stuttgart and involved in many research projects on fiber based materials and biomimetics in architecture. He is also partner and co-founder of Knippers Helbig Advanced Engineering with offices in Stuttgart, New York City (since 2009) and Berlin (since 2014). The focus of their work is on efficient structural design for international and architecturally demanding projects.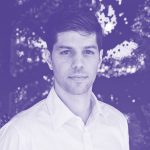 Silvan Oesterle
Founding Partner of ROK – Rippmann Oesterle Knauss
Zürich, Switzerland
Silvan Oesterle is a founding partner of ROK – Rippmann Oesterle Knauss. He studied architecture at ETH Zurich where he earned a Master of Science in Architecture in 2007. On graduation he joined the Faculty of Architecture at ETH Zurich where he taught and conducted research with Professors Gramazio and Kohler at the chair for Architecture and Digital Fabrication. Since 2014 he is a lecturer at the Accademia di architettura di Mendrisio. In 2013 he was a guest lecturer at the Academy of Fine Arts in Stuttgart with the class of Prof. Tobias Wallisser. Prior to this he worked as a designer for UNStudio (Amsterdam, 2007), Gramazio & Kohler (Zürich, 2006) and Riarch (New York, 2004). Silvan has given lectures at various schools, conferences and offices amongst which are the Architectural Association School of Architecture (London), CITA (Copenhagen), the Smart Geometry Conference (Munich) and ACADIA2009 (Chicago). In 2012 Silvan and his team at ETH received the Global Holcim Inovation Award.