---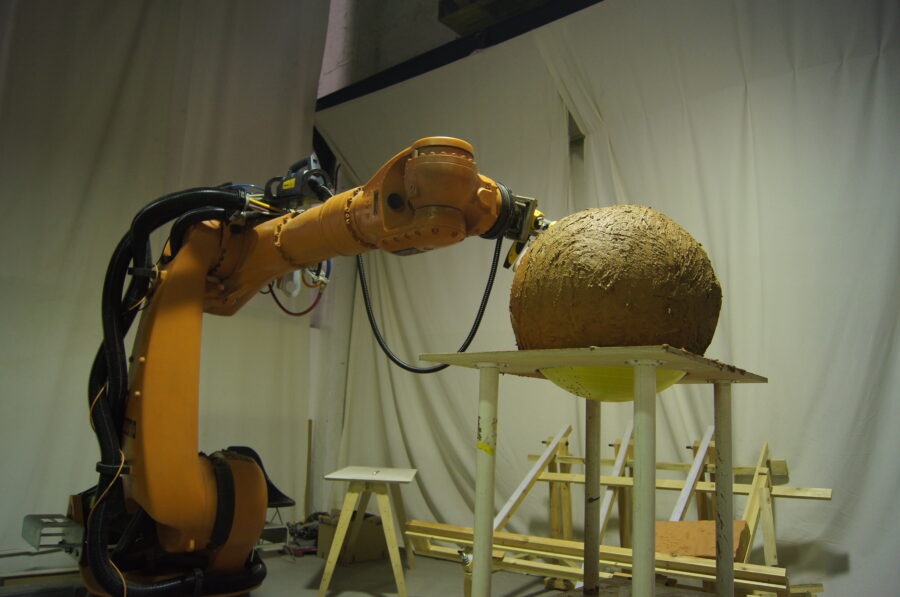 ESR: Stephanie Chaltiel
ESR NUMBER: ESR15
INSTITUTE: IAAC
New "Phriends" For Large Earthen Shells.
In the experiment above a Robotic arm is used to spray clay and sand on an inflatable temporary form work. The choreographies of thhe robot, the action...
Read more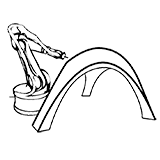 Digital fabrication presumes prefabrication and off-site production. This has vast implications on the environment and building practice as a whole, as transportation increases energy consumption and carbon footprint and logistics necessitate a building logic based on elements effecting problems of tolerances and loosing structural and thermal advantages of monolithic structures while increasing costs and limiting the size of elements.
Read more