ESR08- VIRTUAL PROTOTYPING FRP
---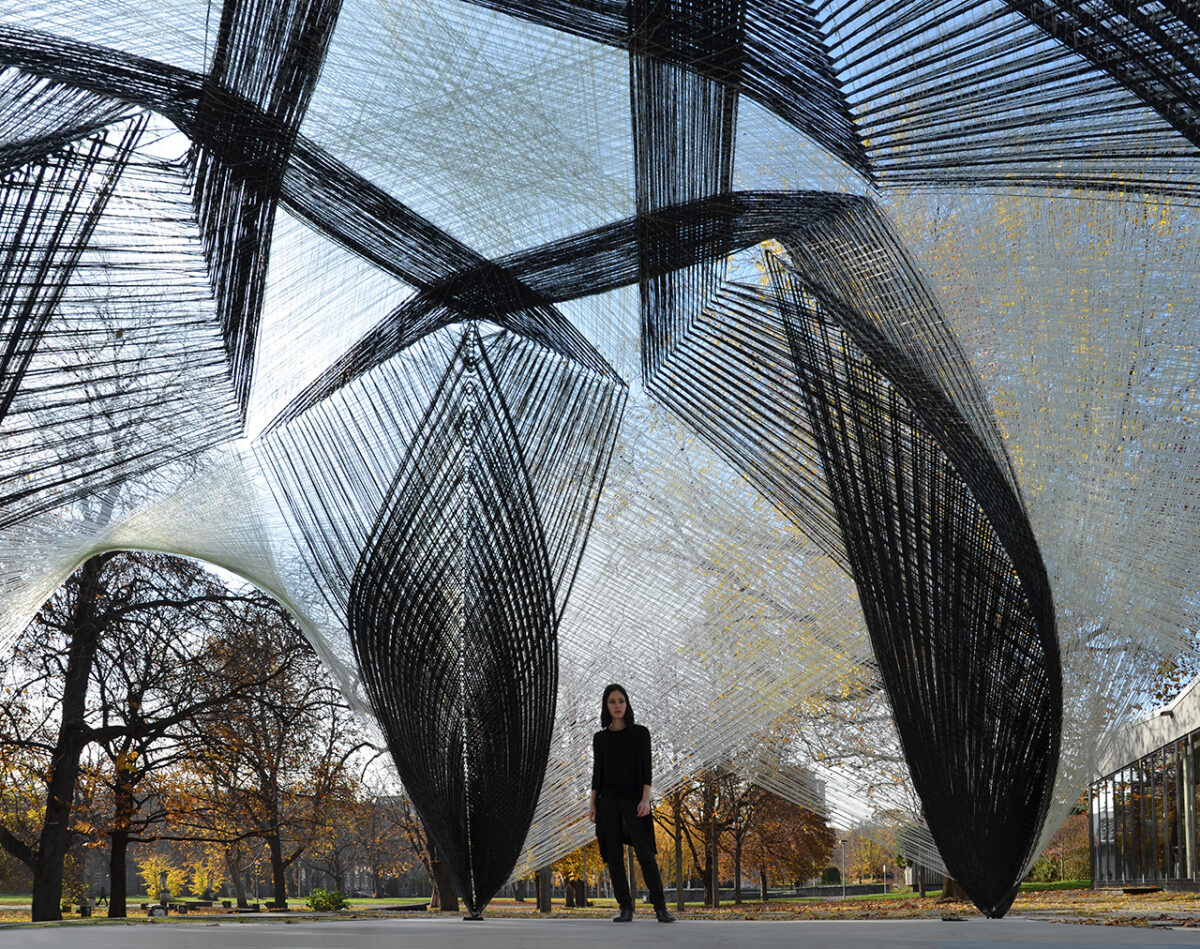 ESR: James Solly
ESR NUMBER: ESR8
INSTITUTE: ITKE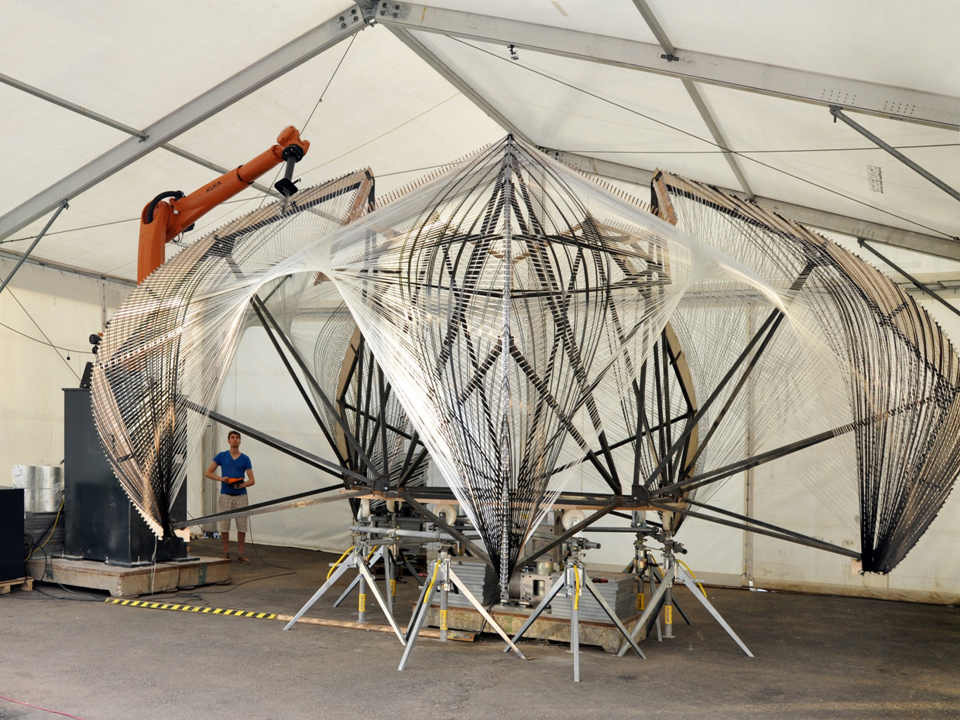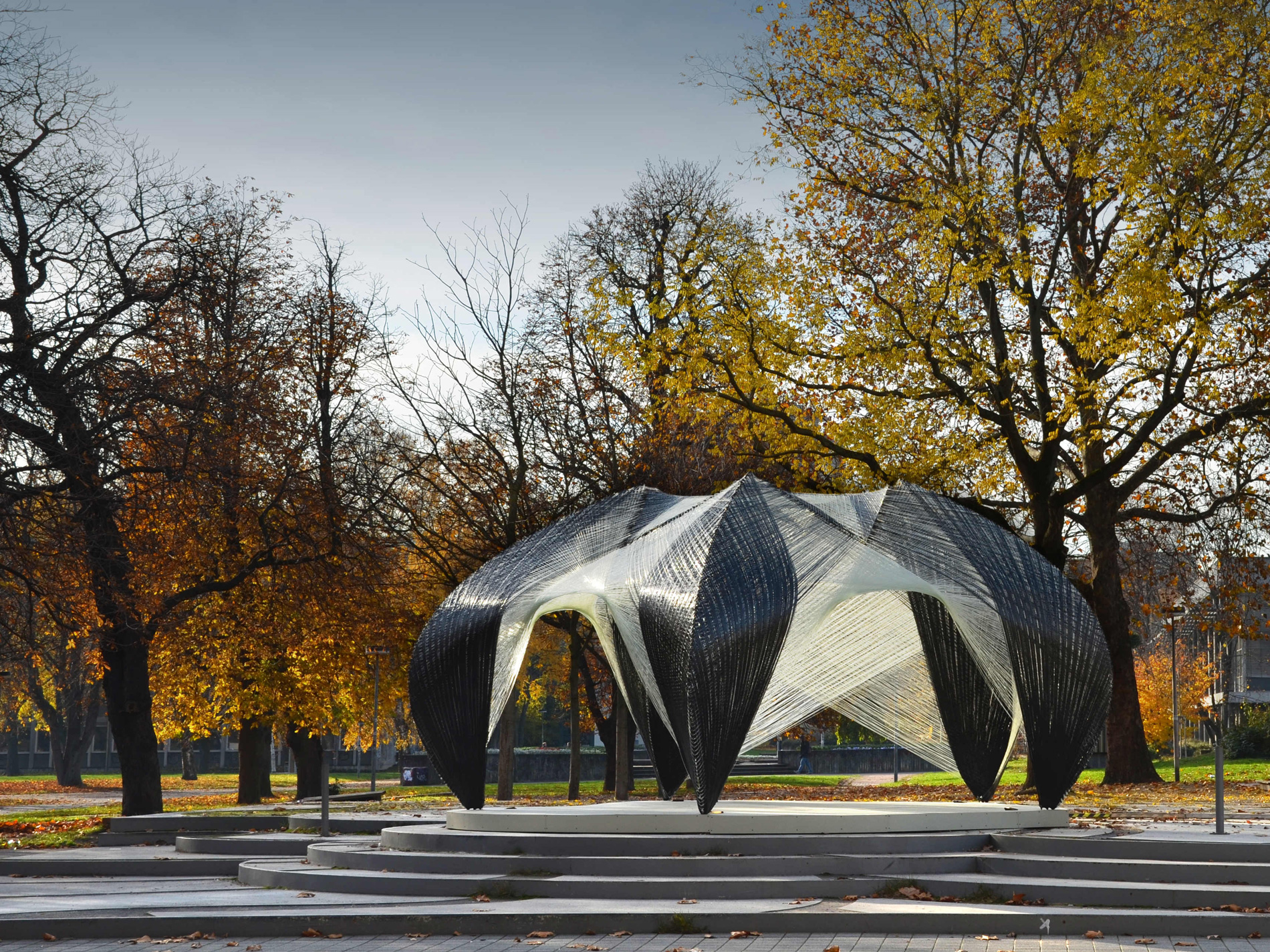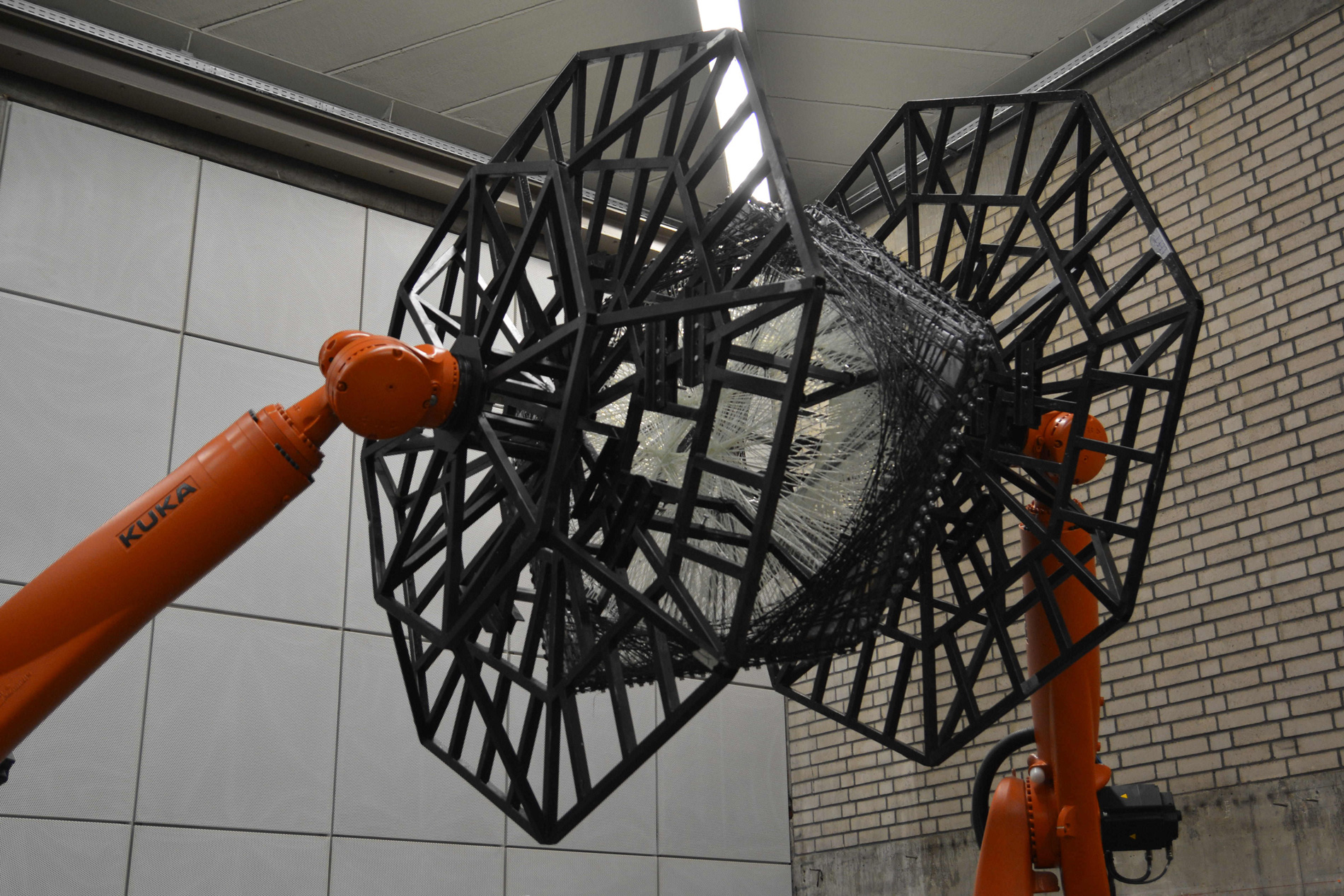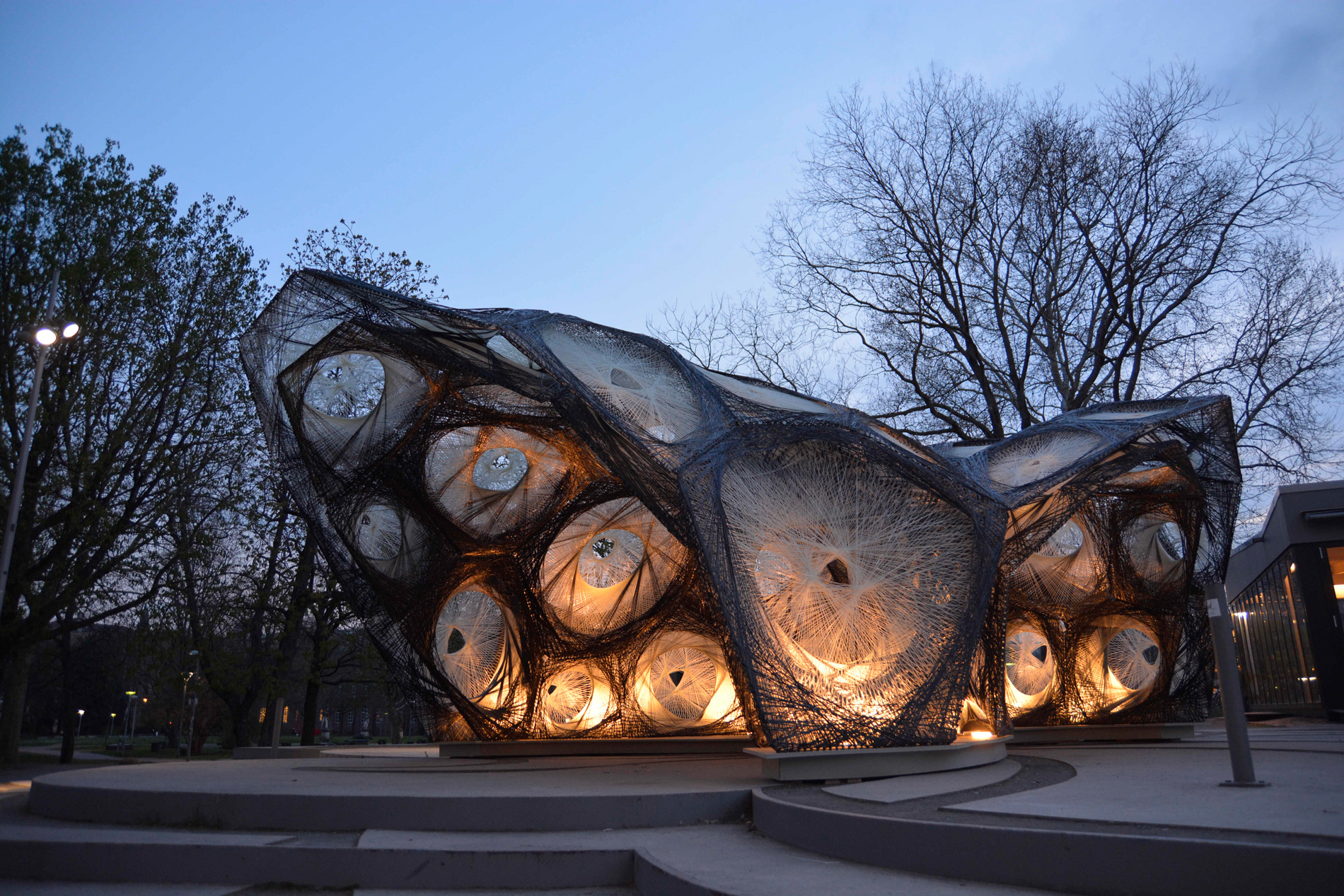 Description:
Digital fabrication technologies offer the possibility to widen the range of processes available through standardised fabrication and bypass the limitations on fabrication of bespoke forms. Often accompanied by trial-and-error approaches, the limits of digital fabrication methods are quickly reached without a thorough understanding of the strength and limits of the forming processes and the materials.
Virtual prototyping replaces material/physical prototyping by simulating the fabrication processes: the machining, material interaction and forming stages to test and evaluate system performance. It is the proposal of this project to apply a virtual prototyping methodology to the FRP fabrication method "Coreless Fibre Winding", that has been under development at the ITKE and ICD at the University of Stuttgart since 2012.
This process involves the winding of Carbon and Glass-Fibre around minimal structural frameworks utilising robotic placement methods. The resulting, programmed, fibre-fibre interaction between these frames can be used to generate complex geometries.
James Solly
James Solly is a Research Associate and tutor at the Institute of Building Structures and Structural Design (itke) (http://www.itke.uni-stuttgart.de/) at the University of Stuttgart.
He completed a Master's in Engineering Science at the University of Oxford in 2008 before working with Ramboll UK and BuroHappold Engineering until 2015 on the design and realisation of computationally or geometrically complex… read more
Posts