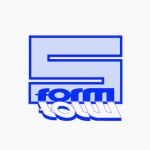 S-Form
Deizisau, Germany
http://www.s-form.com/index.html/

S-form wws founded in 1988.
The manufacturing of GFRP and CFRP parts for highest mechanic and dynamic demands is the companies focus including the conception and design of products, the fabrication of moulds, models and prototypes in automotive and racing. The company is aiming at high value for clients and innovative solutions, developed in close collaborations.
More than 25 years in a competitive market provided S-Form with know how and ability to innovate in construction and fabrication processes. The company provides high value for money, flexibility and punctuality and resource- and environmentally friendly production processes.
People