Open Thesis Fabrication – CFD Study of a Large Scale 3D Printed Clay Wall
---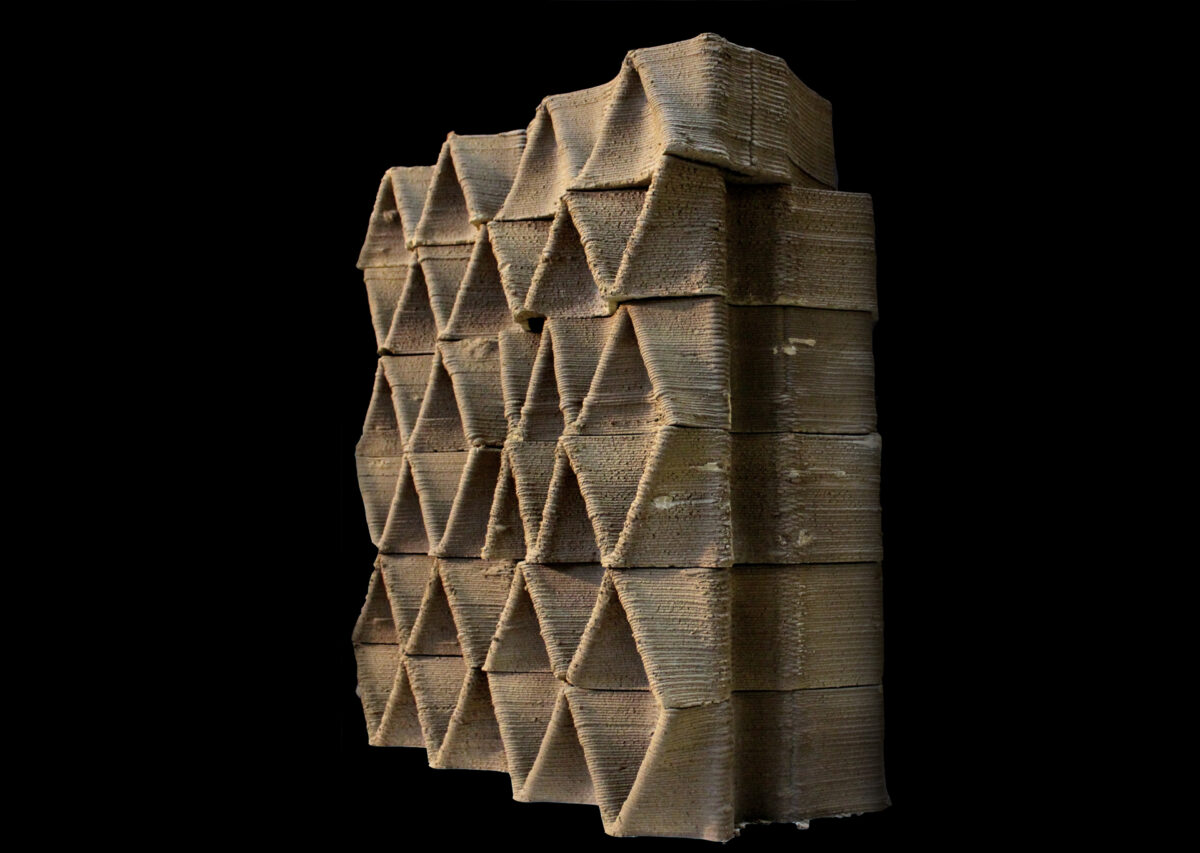 The Open Thesis Fabricaion applied research programme at the Institute of Advanced Architecture of Catalonia (IaaC) is focusing this year on constructing a large scale 3D printed clay wall, which has just been erected at the Green Fab Lab in Valldaura.
As part of my research I have been involved in providing CFD simulation support to the students with an objective to optimize the wall's internal structure for heat dissipation during  the summer months. We have tried to integrate different simulation tools, with CHAM RhinoCFD being the most successfull.
However the complexity of the geometry, combined with the fast design cycles of the program have allowed limitied experimentation with the internal forms with nevertheless, very valuable conclusions on the CFD integration in this computational design exercise.
Further optimization work will be done for a second stage of the research. Watch this space.