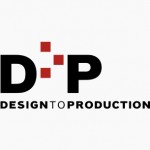 designtoproduction
Zurich, Switzerland
http://www.designtoproduction.com/

designtoproduction is a consultancy for the digital production of complex designs.
The interdisciplinary team based around architect Arnold Walz and computer scientist Fabian Scheurer helps architects, designers, engineers, and manufacturers bridge the gap between idea and realization when it comes to so-called "Non-Standard-Architecture".
The aim of designtoproduction is the efficient and high-quality planning and realization of designs whose complex shapes could be neither described with conventional methods nor built from standard components.
The services of designtoproduction range from consulting for parametric planning, detailing, optimization and digital manufacturing, to the development of parametric CAD-models and the implementation of complete digital production chains, from design through fabrication, logistics and assembly.
During the past years, designtoproduction has successfully worked on projects by renowned architects like Zaha Hadid, Renzo Piano, Daniel Libeskind, SANAA, Shigeru Ban, and UN Studio, including the Mercedes Benz Museum in Stuttgart, the Rolex Learning Center at the EPF Lausanne, and the Centre Pompidou in Metz.
People