First Year Colloquium and Research Exhibition "Design Probes" in Vienna on March 7-8, 2017
---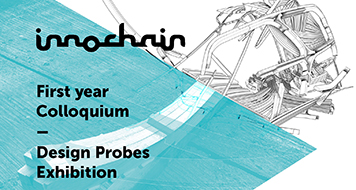 Innochain First Year Colloquium and Research Exhibition "DESIGN PROBES" at Angewandte Innovation Laboratory Vienna, March 7-22, 2017

On March 7-8, the Innochain First Year Colloquium and Research Exhibition "Design Probes" will take place at Angewandte Innovation Laboratory Vienna. This is a pinnacle event within the Innochain network, where all ESRs present and discuss their research and methodologies in plenum with all Innochain beneficiaries and industry partners. The event takes place at Angewandte Innovation Laboratory, Franz Josefs Kai 3, 1010 Vienna, Austria.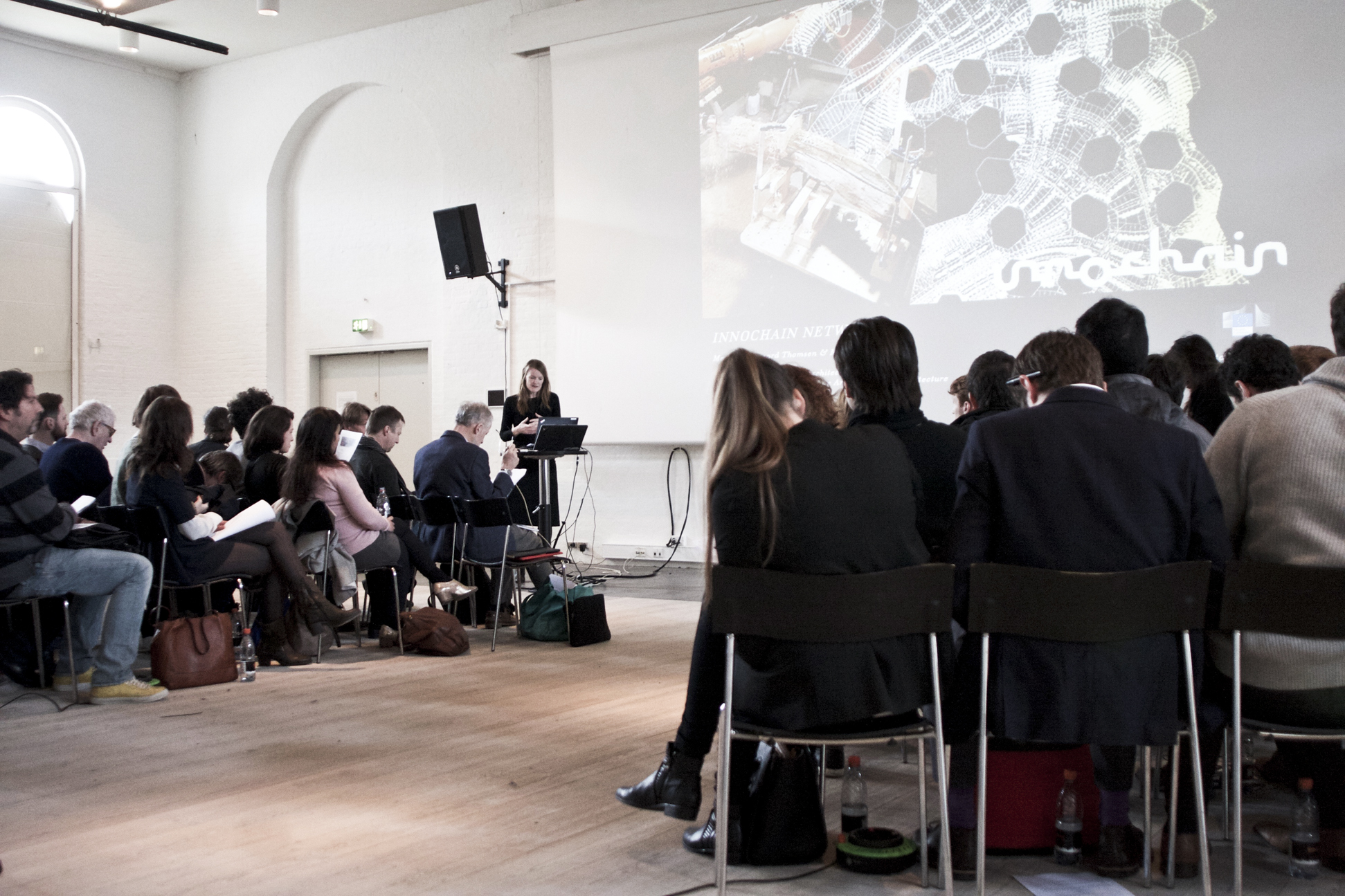 The two day event will open up with presentations by ESRs on their research topic and outcome with a specific focus on the industry partner collaborations. An international panel will discuss and review the work. It consists of beneficiaries, industry partners and invited scientists:
Prof. Mark Burry (University of Melbourne)
Prof. Christoph Gengnagel (UdK Berlin)
Prof. Achim Menges (University of Stuttgart)
In the two evenings the events opens to the public with Keynotes, who open up the research and give a broader vision of the overall topic, and the opening of the Innochain exhibition "Probes", which features the work of Innochain in its first 18 month. The exhibition will be on display for two weeks until March 22, 2017.
Venue
Angewandte Innovation Laboratory Vienna, Franz Josefs Kai 3, 1010 Vienna, Austria
Tuesday March 7
9:30 Start of Colloquium Day 1
20.00 Keynote 1: Strategies for Combining Parametric Modeling and Structural Design – Clemens Preisinger, IoA / Bollinger Grohmann
21.00 Exhibition opening "DESIGN PROBES"
Wednesday March 8
9:00 Colloquium Day 2
20:00 Keynote 2: Mark Burry, University of Melbourne
A poster of the event including agenda can be found here