35th eCAADe – 'Sharing Computational Knowledge'
---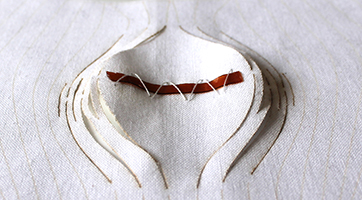 The 35th eCAADe – 'Sharing Computational Knowledge' annual international conference was hosted by La Sapienza University in Rome between 20th – 22nd September 2017. Efilena Baseta (Noumena, IoA) participated in the section of "Material Studies – Methodologies" with the paper "Photoreactive wearable: A computer generated garment with embedded material knowledge". The paper is part of her broader research on self-actuating mechanisms and smart materials in microscale.
You can find the full paper in the CuminCad database: http://papers.cumincad.org/data/works/att/ecaade2017_148.pdf
Moreover the programme of 35th eCAADe can be found here.