Synchronized Movements Workshop – IAAC
---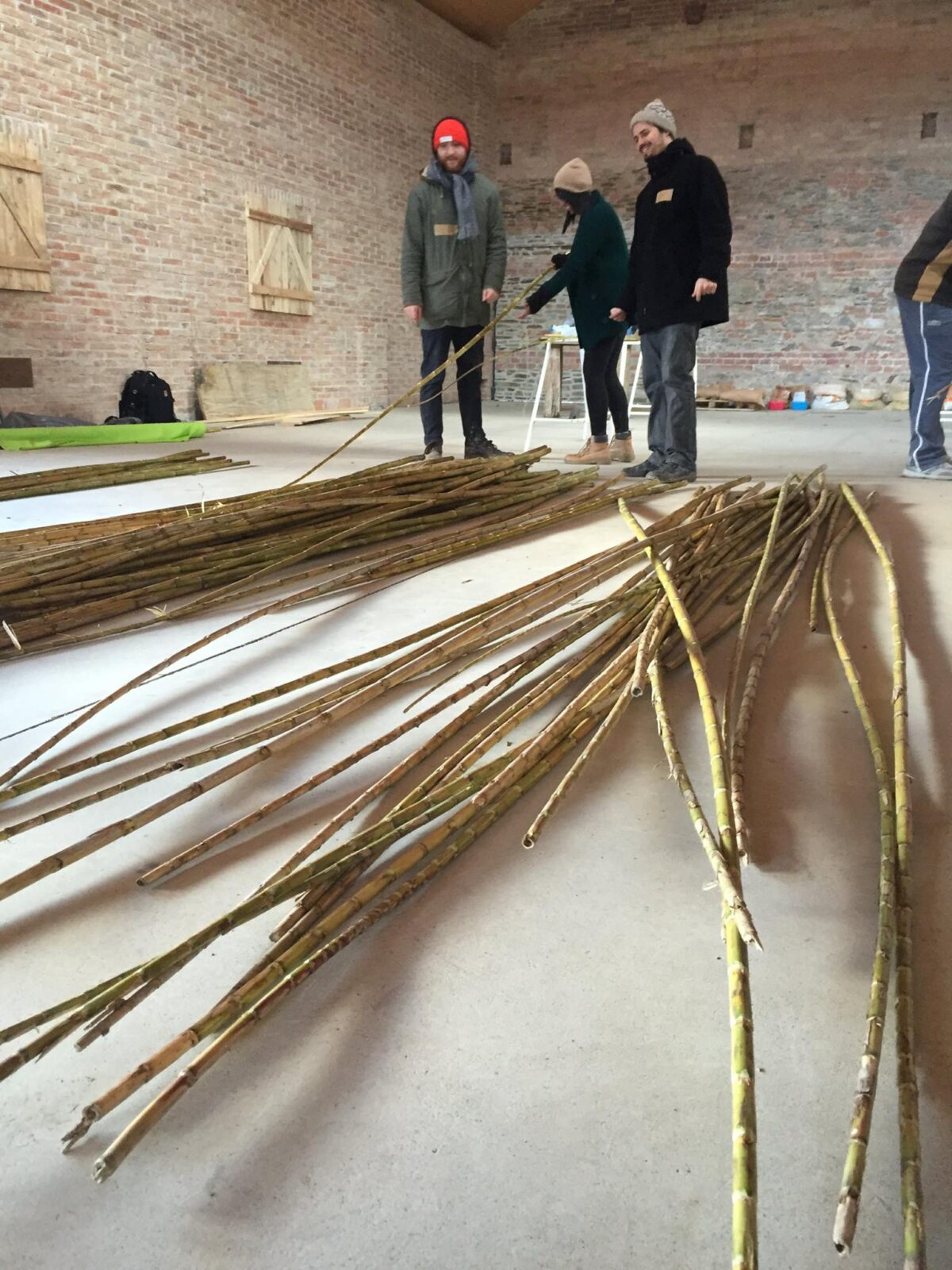 ESR: Stephanie Chaltiel
ESR NUMBER: ESR15
INSTITUTE: IAAC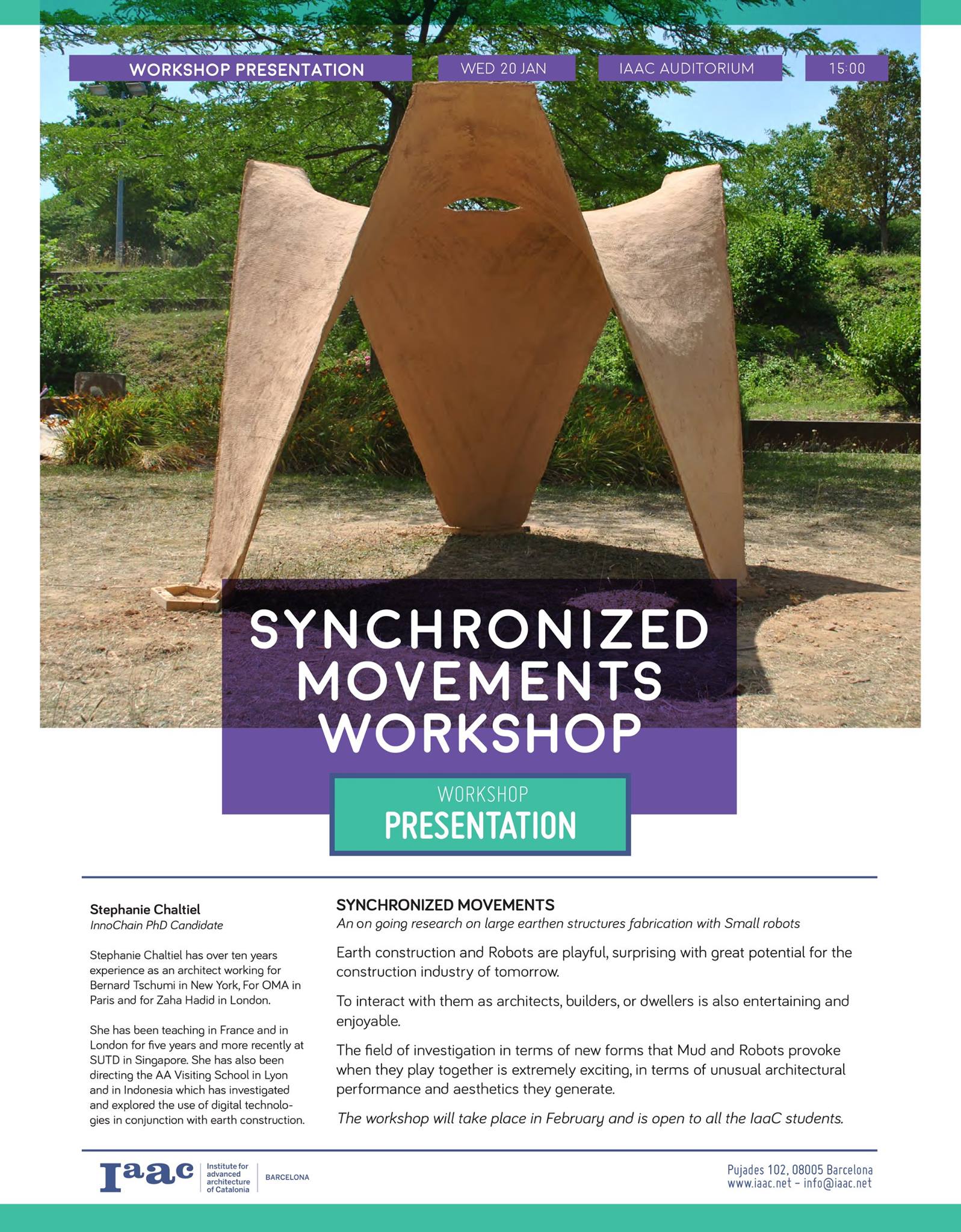 A series of physical construction workshops has started at IAAC Barcelona. It aimes at exploring earthn shells fabrication through the interaction of people and small sensitive robots.
The lines of forces of the domes are achieved by reeds arches embedded in fabric. Different soft matter more or less fibrous or viscous spraying machines are tested and attached to robotic arms. So far we've just discovered how to form reeds arches from picking them up in the wild, preparing thhem, realising strong knots and bending slowly and in silence the clusters of reeds so that we can hear any cracks. Thanks to Investigacion Canera Barcelona!
A sensitive experience has also been carried out on touching the different mixes of earth thanks to Susana Oses from Terram Barcelona.