ESR10- SIMULATING ROBOTIC FEEDBACK
---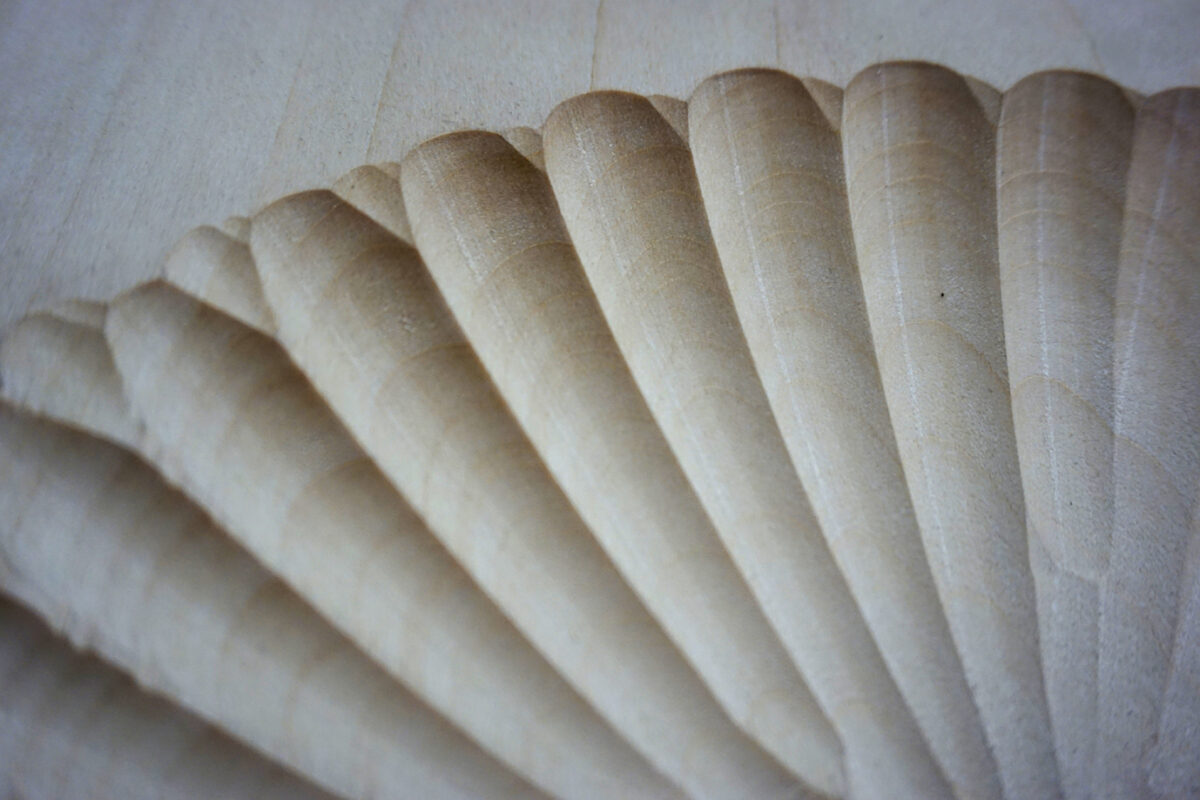 AUTHOR: Giulio Brugnaro
ESR NUMBER: ESR10
INDUSTRIAL PARTNERS: BIG + ROK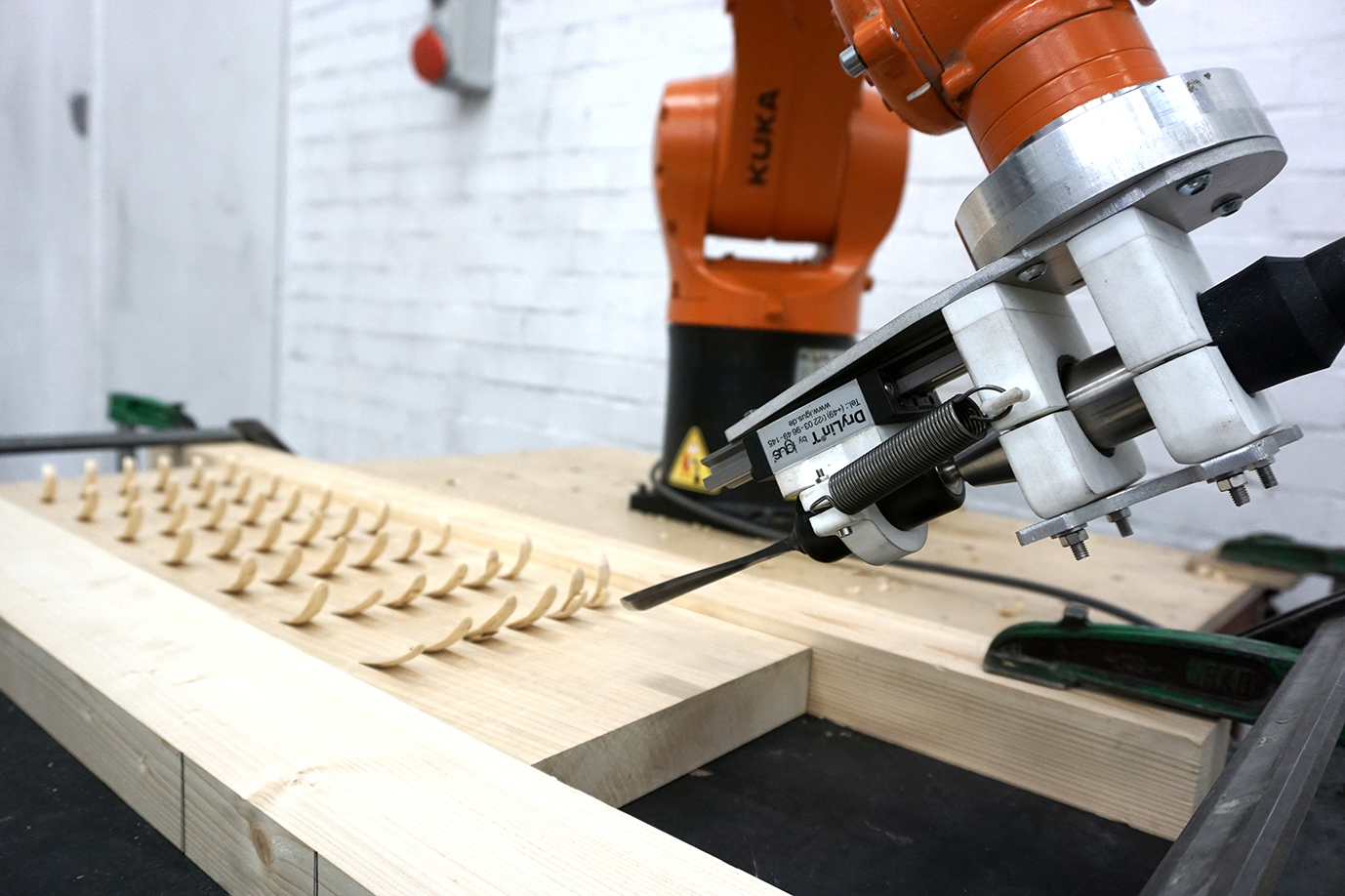 Description:
Standardised fabrication processes assume standard materials. But many materials are heterogeneous in nature (e.g. timber) and require careful handling in the fabrication process. Current practice imposes uni-directional progression from design to fabrication, impeding feedback between the design of the over-all solution and its specific materialisation. This project investigates real-time and real-matter feedback in robotic manufacturing for design. By integrating sensing with robotic fabrication the project will develop methods for analysing qualitative material feedback and simulating it as part of the design environment. The project will develop new design and fabrication processes that support persistent feedback between design intent and mechanical or compositional changes in the material.

Giulio Brugnaro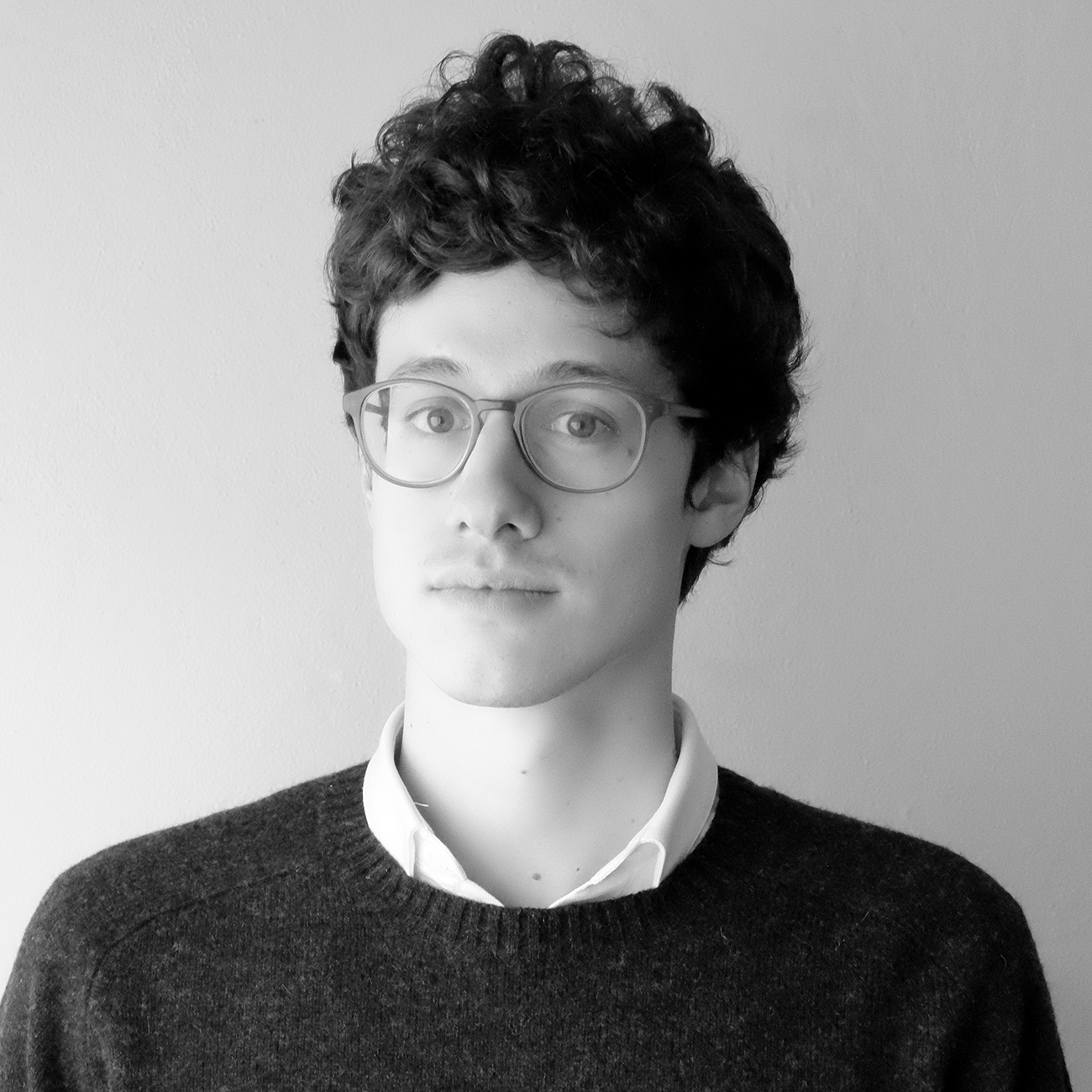 Giulio Brugnaro is a trained architect with a strong interest in computational tools and robotic fabrication for architectural production. He is currently Early-stage Researcher (ESR) at The Bartlett School of Architecture in London as part of the InnoChain Research Network. His research focuses on exploring adaptive robotic fabrication processes and sensing methods that allow designers to engage with… read more
Posts
Adaptive Robotic Training for Subtractive Manufacturing
Author: Giulio Brugnaro
Integrating sensing with robotic fabrication procedures, the research wants to investigate potential methods for analysing qualitative material feedback and integrate them into the design environment as the fabrication unfolds. To achieve this, the research proposes the development of an adaptive framework for subtractive fabrication strategies where the stages of design and fabrication are not... read more
Keywords: · Bartlett · big · innochain · manufacturing · robotics · rok
Can a robot learn a craft?
Author: Giulio Brugnaro
ESR10- SIMULATING ROBOTIC FEEDBACK AUTHOR: Giulio Brugnaro "Craftmanship" is a complex word, loaded with meanings and rhetoric. It's a word to start an argument with (Pye, 1968). However, looking at the richness and sophistication of crafts could result a useful exercise to start thinking to alternative ways of linking together design intention and its... read more
Keywords:
Robotic Softness: Materially Sensitive Fabrication Strategies for Architectural Production
Author: Giulio Brugnaro
ESR10- SIMULATING ROBOTIC FEEDBACK AUTHOR: Giulio Brugnaro The research starts with questioning the current paradigm for architectural production established during the Renaissance, based completely on notation and geometric representation, where only what can be drawn and measured, can be built. (Carpo, 2011) This operational framework poses critical limitations in the way the overall design... read more
Keywords: