---


In order to minimize the amount of cement involved in concrete constructions, the concrete industry today chooses to reduce the share of cement in the total mass of concrete. This approach leads to lower mechanical properties of concrete, resulting in thicker floor slabs and massive beams.

Read more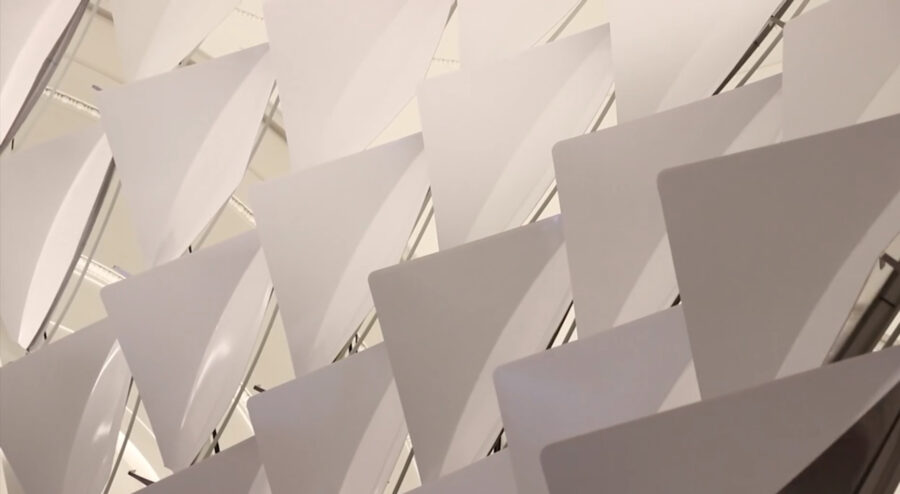 Design Development, prototyping, evaluation, fabrication & installation of an Elastic-Kinetic Material-Gradient Facade Shading System : FlectoFold
This Large scale demonstrator is being exhibited as part of BauBionik Exhibition opening today at Schloss Rosenstein in Stuttgart, Germany.
Read more